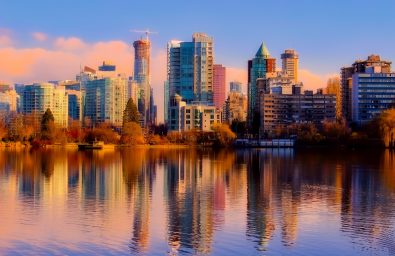 The Entrepreneur Immigration stream of the BC Provincial Nominee Program (BC PNP) is a path to immigrate to Canada and settle in B.C. for experienced entrepreneurs who can support innovation and economic growth in the province.
British Columbia (BC) is Canada's westernmost province widely known for its Pacific coastline and mountainous range. British Columbia is one of Canada's most diverse provinces and is home to the country's third largest city, Vancouver. Vancouver is consistently listed as one of the world's best cities to live in, making it ever popular with immigrants.
The BC Entrepreneur Program gives a chance to qualified people and families to move to the Canadian Province of British Columbia and work their own independent business. The program is a piece of the British Columbia Provincial Nominee Program (BCPNP) and is most appropriate for experienced entrepreneurs and chiefs who have the financial capacity and information to make or enhance a Canadian business. Apart from that, immigrant business visionaries who are chosen to take part in the program are allowed a two-year work permit. While that permit is in effect, a business visionary should effectively deal with his or her business for no less than a year and a half (18 months). Members who effectively total all BC business migration necessities will become provincial applicants, making them and their relatives qualified for sped up permanent residence in Canada.
Have a personal net worth of at least $600,000 CAD.
Possess management experience in one of the following ways:

More than three years as an active business owner-manager.
More than four years as a senior manager.
A combination of at least one year as an active business owner-manager and at least two years as a senior manager.

Minimum of two years of post-secondary education, or to have been an active business owner-manager with 100% ownership of the business for at least three of the past five years.
Demonstrate that an eligible personal investment of at least $200,000 CAD in the proposed business will be made.
Demonstrate that at least one permanent new full-time equivalent job for a Canadian citizen or permanent resident will be created with the proposed business.
A short business concept that will be assigned points based on proposed commercial viability, transferability of applicant skills, and economic benefits.
If a key staff member is included (who has no ownership of the business or an equity ownership of less than 10%), the eligible personal investment is set at a minimum of $400,000 CAD and a total of three new full time equivalent jobs must be created