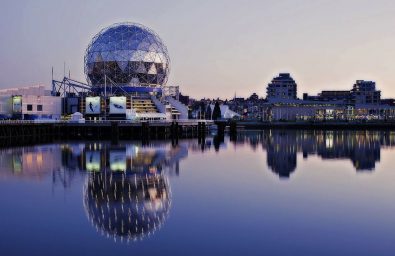 The British Columbia Provincial Nominee Program for skilled immigration is an immigration program through which a broad range of workers, graduates, and entrepreneurs can settle in British Columbia permanently.
British Columbia is one of the largest Canadian provinces; whose coastline exceeds 27,000 kilometers in length and Vancouver which is its metropolitan area is the most populated city. A perfect place for those who enjoy the activities to the free area, because it has hundreds of parks and different areas of nature conservation as well as areas that are dedicated to the production of blueberries; with a cool, temperate climate where you can quickly see the effects of spring after a common winter, right where they all come together to count millions of flowers that quickly blossom after winter.
British Columbia opens its doors quickly to those people who have a desire to prosper at a professional level, those workers with fixed goals to grow their business or company, without time limits to establish themselves in the province in conjunction with their family members; as long as you look for the correct and prosperous growth of a better economy, multiple vacancies for professionals looking for job opportunities, maintaining a minimum unemployment rate and guaranteeing respect for their basic rights, a comfortable space and act to work within a wonderful province that has the necessary services, security, education, health and transport.
British Columbia is the holder of the EQA (Education Quality Assurance) certification, which makes its educational system completely reliable, its schools complying with all the established parameters so that their students have worldwide recognition for their academic performance. Immigrants or transfer students who do not have full command of the language can be fully trained and at the same time learn additional languages ​​if they like; besides being able to express themselves as they are accustomed in their native cultures, to practice sports that they like, their religions and traditions.
Given that British Columbia is a generally multicultural province and Vancouver is its largest city, with the largest number of inhabitants with Asian nationalities, you can hear a surprising amount of different languages ​​and accents.
Its economic system never stops growing with state-of-the-art technology, as well as financial services, where a large number of international banks with multiple offices located throughout the province can be mentioned, as well as film filming, such as series and films each they have a greater place in their cities. These points stand out as much as their education system and the fact that it is a very natural province, with many natural resources, vegetation, and hydrography.
In British Columbia it is possible to start a new job thanks to the previous skills; get work based on their acquired knowledge and excel in their greatest skills.
Once you arrive in the province you can choose from all the available services that are offered and thus be able to integrate immediately in the simplest way. WorkBC Centers offers all the support for those looking for opportunities to work in their specialties and careers, guiding each step to achieve the perfect opportunity.
How to get residency in British Columbia?
If you want to emigrate to British Columbia, the procedures to obtain permanent residency must be processed through the Provincial Nomination Program of British Columbia (BCPNP), which are divided into two classifications and each an account with several alternatives, in which applicants can find the one that best suits their profile.
The category of Skilled Workers is aimed at health professionals, people who have obtained international studies, international postgraduates, workers who are in the initial stage, those who are semi-qualified and those who can apply to the Pilot Project of the Northeast.
On the other hand, those who enter the category of commercial, which has had a career in the industry and are people who have experience as regional entrepreneurs and strategic projects.
Requirements to be a candidate
It is important to note that one of the conditions to be considered as an applicant for the Accelerated Entry category is to have an employment proposal. The characteristics of this offer must be for an indefinite period of time and, in addition, it must be a job that complies with the full schedule, offered by a qualified employer.
To request an opportunity in Skilled Workers you must have:
• A job offer from an employer in the city and at the "O", "A" or "B" level in NOC
• BCPNP will establish if there is demand for that job
• A salary according to the norm
• The applicant must be qualified
• Determine if you have to maintain yourself financially
Those who dedicate themselves to health have to:
• Be registered in the Nurses Association, have a proposal to work full time and indefinitely.
• Have an evaluation of the supervising physician and be supported by the Services Authority.
• Register in the College of Midwives and be accepted for a minimum of 6 months in a workgroup.
• Have an indefinite and complete time offer from the health authority of the region
International graduates:
• Title of post-secondary education in Canada
• Full-time job offer with NOC rating
• Salary according
• Economic capacity
International postgraduates:
• Have a Doctorate or Master's Degree from a recognized institution
• Capacity and intention to establish
Initial and Semi-Qualified Workers
• Job offer in low grade "C" and "D"
• Have been employed 9 months in a row
• Verifiable salary
• 12 years of study
• Language proficiency
• Economic stability
Northeast Pilot Project
For this category they must have:
• Minimum 9 months of continuous work
• Mid-level studies
• Basic knowledge of English
• The minimum amount of family income
For this category that is aimed at commercial immigrants, they must have:
Business:
• CAD $ 800,000 equity
• Invest at least $ 400,000
• Create sources of work
• Sign performance agreement
• Sponsor a member of your staff to have a residence
Strategic Projects:
• Invest a minimum capital of $ 500,000.