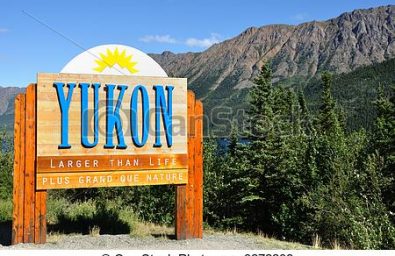 Yukon's Business Nominee program first nominates successful applicants for a two year work permit. During the validity period of the work permit, applicants are required to establish their intended business in the Yukon.
Yukon is found on the north-western side of Canada and is an area of high plateaus and mountains. Yukon is especially known for its abundance of mineral wealth, sparse population and large areas of unspoiled wilderness. Yukon is seeking people with entrepreneurial skills who can participate in Yukon's business community and help expand and diversify its economy. Applicants must be willing to hold an active managerial role in the Yukon business.
The economy of Yukon consists of the mining sector and the tourism sector is the main and most important, Being the perfect area for those who are lovers of powerful social groups and a charming exterior full of green areas and lots of open air.
A territory is known for its large amounts of minerals, green areas, and low population, where an important part of it is concentrated in its capital, the Whitehorse city, In addition, its population has a large percentage of people with European descent or racial races and immigrants; therefore it is a perfect area for foreigners looking for a new place to live and work.
The Immigration Leaders group offers from immigration evaluations, advice for new potential immigrants, informing you what the necessary documentation is, you can even follow up on cases that are or want to be in process. They know very well the Provincial Yukon Nominee Program for Merchants and are able to provide the necessary support and advice so that anyone interested in this program can join the process and obtain their temporary visa.
The Provincial Yukon Nominee Program for Merchants
This requires a minimum investment of 150,000 Canadian dollars, with a personal minimum of 250,000 Canadian dollars that can be verified, be between the range of 21 to 55 years of age, have a minimum score of 6 points in the English exam for migration processes and even higher education better known as the IELTS, in addition to a grade of 56 obtained as a minimum grade in the Nominee Evaluation Grid, the higher score: much better for the applicant and finally, business skills and experiences, of course.
Aspects took into account mainly in the evaluation
The evaluation is based on the years that the applicant has experience in business as a leader of any company, company, corporation or important member of them, staying in the business world, being five years the whole that gets a higher qualification.

Ages that go preferably between the ranks of young adults and mature adults, if they go from 49 or lower than 21, they could be deducted points. Those people, with whom they have received a complete education, obtaining masters, doctorates or important graduates will enjoy a higher grade than any other, followed by those who have only obtained bachelor's degrees.

The correct handling of the language is also taken into account and monitored closely, if English is your first language it will give you high weights and even if it is not, but you keep a great command of it as if it were. If the applicant manages English as his second language with moderate control of him, his score will be the same or similar, since the domain can be perfected within the country easily and quickly.

Finally, if the person possesses great capacities for adaptability, ideas to carry out some immigration to other provinces at a business level or to conduct business, it is also taken into account.
A minimum of $150,000 CDN equity into starting or buying a business within the corporate boundaries
Demonstrate their net worth is at least $250,000 CAD

Made at least one visit to the Yukon before the submission of their application

Demonstrate knowledge of the markets and the Yukon as well as its economy
 Have basic language proficiency in English or French
Meet the minimum skills and education requirements to execute the business plan